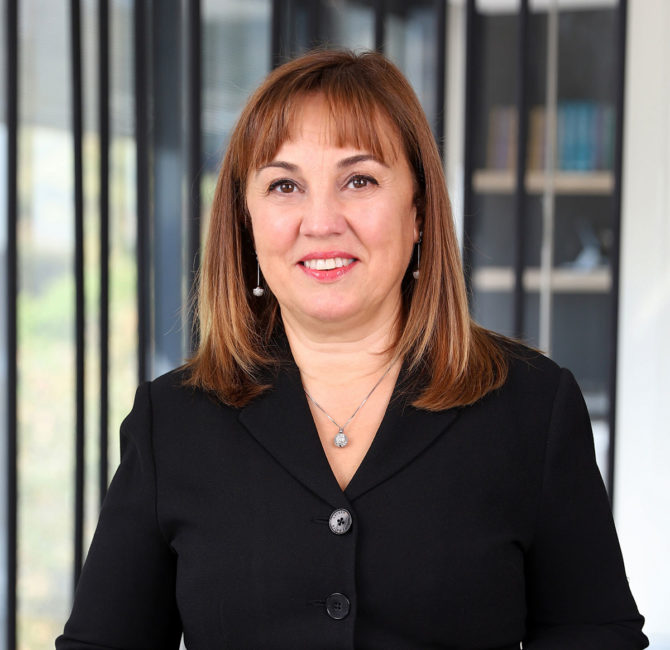 OYA ÖZARSLAN
Partner
[email protected]
+ 90 (212) 270 70 50
Go Back to Team Page
Ekip Sayfasına Geri Dön
OVERVIEW
Oya is a Partner leading the insurance and compliance teams and advising Turkish and multinational clients mainly on Insurance Law, compliance and data privacy.
On compliance practice, she is a well-known anticorruption, anti-money laundering, fraud, ethics and corporate governance expert. She is certified as Compliance professional [CCEP-I (Certified Compliance and Ethics Professional-International)] since 2015.
She is the Board member of Transparency International, global organization fighting against corruption and has been chair of the Board's Ethics Committee thereof. She is the founding chair of Transparency International Turkey. She has also been Co-Chair of G-20 Governance Working Group.
She has been the country expert for and attended consultations for European Commission and European Parliament on anti-corruption and judiciary reforms, to UN on compliance of UNCAC Conventions, to OECD on country review reports of Convention of Foreign Bribery, to GRECO on anti-corruption reforms and to OSCE/EDHR on election financing & monitoring.
She served to government offices for a number of projects, i.e., "Strengthening Anti-Corruption Policies & Practices" as well as "Developing Ethical Awareness and Rules for Public Officials of Municipalities". She also served to a university for creation of cluster for autonomous vehicle, artificial intelligence and ethical standards thereof.
On insurance practice, before joining Bener, she has worked on a global leading insurance company as a head of legal at local and regional levels ad about ten years focusing on domestic and international aspects of general insurance business. She was instrumental on licensing, product designing and relations with regulators. She worked on a number of bancassurance agreements and designed the relations with agencies and brokers as well as working on various business partners. She leads the M&A and restructuring deals at a regional level and managed legal insurance operations in 22 countries.
She has been involved in a number of significant cases for many high profile clients. She has also led several due diligences/audits and full insurance compliances projects for multinational and local clients.
She regularly publishes articles/newsletters on insurance and compliance matters in various publications.
Practice Areas
Corporate
Insurance
Compliance
Data Protection
Education
University of Texas, School of Law, 1998.
Ankara University, Faculty of Law, 1987.
Languages
English, Turkish
Memberships
Istanbul Bar Association
New York Bar